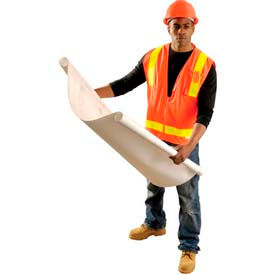 Hi-Visibility Surveyors Vests
Hi-Visibility Surveyors Vests Ensure Safety Visibility In Working Conditions Including Construction, Roadwork, Maintenance, and more.

These vests are designed to enhance visibility of fellow workers for jobsite safety. Vests are offered in a variety of style options with different linings and shell materials. Reflective tape and contrasting trim improves visibility in low light conditions. Units are available with or without pockets. Available colors are Fluorescent Lime, Fluorescent Orange, Hi-Vis Green, Yellow, and more. Closure types are Hook & Loop, Snap, and Zipper. Sizes are S to 5XL. ANSI class and additional specifications vary per model.