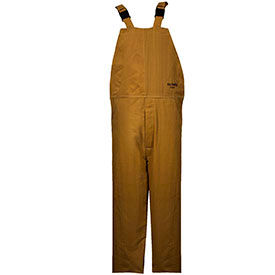 NSA Flame Resistant Coveralls & Overalls
NSA Flame Resistant Coveralls & Overalls Ensure Clothing Protection For Industrial, Manufacturing, and Other Related Applications.

The flame resistant fabric will not melt, drip, or ignite for user safety in high heat conditions. The quick disconnect, adjustable shoulder straps allow efficient coverall entry and removal for user convenience. Includes hook and loop closures for added support. Available styles include Bib Overall, Coverall, Deluxe Unlined Bib Overall, and Zipper Front Closure. Colors are Brown, Caramel, Dark Green, Gray, Khaki, and more. Closure types are Buckles, Button, Hook & Loop, Snaps, and Zipper. Sizes range from S to 5X.