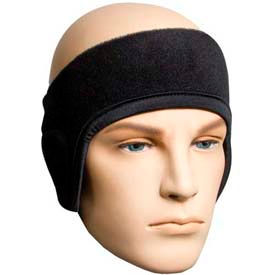 Cold Weather Headbands
Cold Weather Headbands Are Used For Adding Warmth To Head And Ears In Extreme Cold Environments.

Cold Weather Headbands are made of knit or fleece for maximum warmth and long lasting durability. Enlarged areas for extra coverage and protection to ears. Available styles are Fleece Headband, Knit Headband, Clam Ice Armor Headband, and Neofleece Headband. One Size Fits All size. Available colors are Black, Camo, Hivis Lime and Navy.