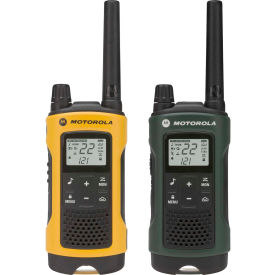 Motorola Talkabout® Two Way Radios
Motorola Talkabout® 2 Way Radios Are The Ultimate Communication Tools For Indoor And Outdoor Environments.

Motorola Talkabout® 2-Way Radios are designed to provide affordable and dependable communications, used for the outdoor enthusiast, active families or an emergency preparedness kit. Our radios work in remote areas, are rugged and convenient to use and provide instant access without using up your cell phone minutes. Recreational 2-Way Talkabouts are rechargeable.