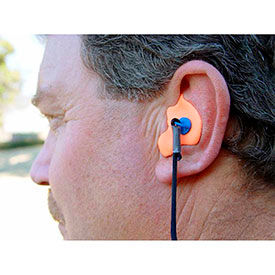 Custom Molded Earplugs
Custom Molded Earplugs Ensure Hearing Protection For Loud Environments Including Construction, Automotive, Athletic, and more.

These earplugs are designed to mold in a matter of minutes providing a soft, custom fit for all day comfort. The plugs are available in several materials including plastic, silicone, and PVC making them durable and impact resistant for years of reliability. Includes a convenient, washable design for reuse. NRR 26 dB rated. Available colors are Black, Blue, Clear, Mixed, Orange, Pink, Red, and Tan. Package quantities are 1, 1 Pair, and 32 Pairs.