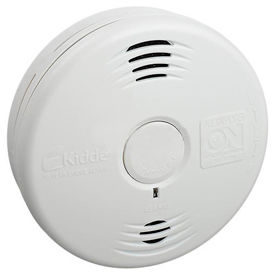 Smoke Alarms & Detectors
Smoke Alarms Provide Reliable Warning And Safety In Residential And Commercial Settings.

Smoke Alarms have a sturdy construction for long lasting durability and strength. Great for use in offices, hotels, homes, and more. Choose from Smoke Alarms or Smoke/Carbon Monoxide Alarms. Sensor types include Ionization, Photoelectric and Smoke/Photoelectric/CO/Electrochemical. 9V and sealed lithium battery power types. Dimensions vary per model.