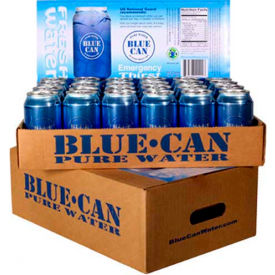 Emergency Water & Filtration Units
Emergency Water & Filtration Units Are Used For Providing And Filtering Water For Various Recreational, Travel Or Camping Applications.

Emergency Water & Accessories are made of food-grade quality plastic for enhanced safety and protection. Features a long-term water storage design for superior performance. Dimensions vary per model. Water Preservers have a proprietary formula designed to kill bacteria, viruses, mold and fungus. Preserves water for up to 5 years. Microfilter Units offer a pleated cartridge designed for fast and easy pumping. Compatible with hydration bladders. Water Barrel Rack Systems With Or Without Barrels are made of fully welded galvanized steel for long lasting durability. Securely holds 110 gallons for ease of use. Includes plumbing supplies and bung wrench for easy assembly. Offers water preserver concentration kit (up to 55 gallons each) for greater reliability.