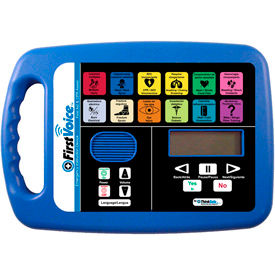 Emergency Instruction Device
Emergency Instruction Devices Give Audio And Text Instructions For What To Do In Most First Aid And Medical Emergencies.

Emergency Instruction Devices provide real-time first aid emergency training that allows for scenario-based training by team members. Devices are durably made of plastic for long lasting use and safety. Training on an interactive device improves skills retention and responder confidence to help mediate emergency situations until 911 assistance arrives or follow up care can be obtained. Available device accessories are EID Inspection Tag, Soft Carrying Case, and Wall Mount Bracket. Color finishes are Black, Blue, and Yellow. Dimensions vary per model.