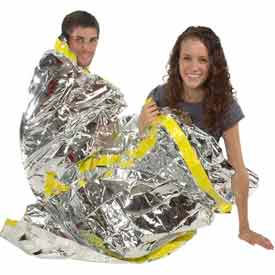 Emergency Shelter & Warmth
Emergency Shelter and Warmth Accommodate Emergency and Survival Settings In Need of Security Equipment.

Emergency shelter and warmth products provide reliable heat retention and protection for outdoor and survival applications. Lightweight and compact design allows convenient transport and storage. Portable Generatorsare a versatile power solution.Portable Solar Panels provide convenience and dependability when venturing off the grid. Blankets retain 90 percent of body heat for optimal warmth. Sleeping bags and tents provide waterproof shelter and element protection. Fuel source and Fire Starters heat food and water during emergencies. Heat packs raise temperature to 150°F for added reliability. Dimensions vary per model.