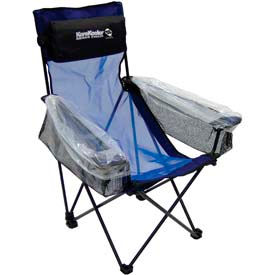 Core Cooling Rehab Chairs and Towels
DQE® Core Cooling Chairs And Towels Provide Active Cooling To Combat Stress For Fast And Simple Relief.

DQE® Core Cooling Chairs And Towels are made of patented PVA chamois material for superior cooling performance. Features a unique immersion design to target the head, neck, chest and forearms for enhanced versatility. Chairs fold for easy storage and portability. Includes vented carrying bag and two reservoir bags. Towels can be applied directly to skin for ease of use. Towel package quantities are 1 or 10. Chair weight capacity is 300 pounds. Chair reservoirs can hold up to several gallons of water. Replacement Bags are made of plastic for added reliability. Package quantity is 50.