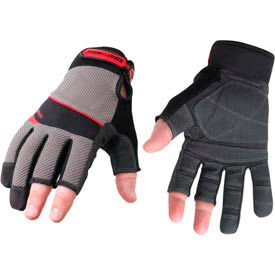 Youngstown Carpenter Gloves
Youngstown Carpenter Plus Gloves Ensure Reliable Grip And Dexterity For A Variety Of Work Environments.

Youngstown Carpenter Plus Gloves feature cutout thumb, index finger and middle finger for dexterity while working on projects. Non-slip reinforced palm and fingers provide a reliable grip. Terrycloth thumb wipe allows easy wiping of sweat and debris from face. Neoprene cuff adds support and ensures a secure fit. Gloves are machine washable and range in size from S to XXL.