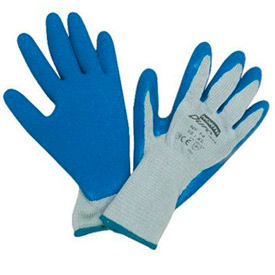 Rubber Coated Gloves
Rubber Coated Gloves are Designed to Provide Superior Grip and Protection while Reducing Hand Fatigue.

Rubber Coated Gloves are made with flexible material for superior performance. Features a natural rubber or thermoplastic rubber coating for enhanced safety and protection of the hand. Rubber coated work gloves are made with an ergonomic design to conform comfortably to the hand without hindering movement for ease of use. Gloves styles are Performance Work Glove and Textured Rubber Coated Grip Glove. Work gloves are available by the pair in a variety of sizes. Colors are Black, Gray, Gray/Black, Yellow, and Yellow/Gray, . Machine washable. Package quantities vary per model.