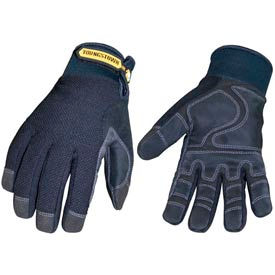 Waterproof Winter Gloves
Waterproof Winter Gloves Provide Hand Protection For Applications Including Outdoor, Agricultural, Industrial, and more.

Waterproof winter gloves ensure hand stability and temperature protection for various outdoor environments. Numerous styles offer multiple features for application and location versatility. Triple-layer micro-fleece liner, waterproof membrane, and form-fit outer shell ensure extreme temperature protection and water resistance. Dual layer of synthetic suede provides abrasion resistance for user safety. Non-slip palm reinforcement ensures reliable grip and handling stability. Double-stitched bonded nylon thread provides glove durability. Available styles include Military Waterproof Winter Gloves, WaterProof Winter, and more. Sizes and colors vary per model.