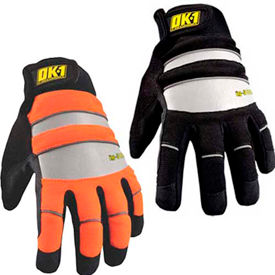 Occunomix Waterproof Winter Glove
Occunomix Waterproof Winter Protection Glove

Waterproof Winter Gloves from OK-1 by OccuNomix are the first industrial winter gloves to feature infrared fleece. The fleece, powered by Celliant yarns, reflect body heat back into the hands. The result is improved temperature regulation, keeping hands warmer by up to 5 degrees F. In addition, Celliant technology improves blood circulation to help reduce hand fatigue,and allows for strong grip in cold environments.