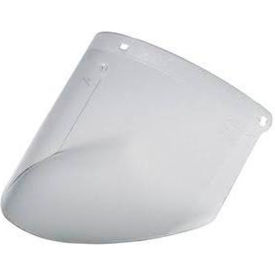 Replacement Face Shields
Replacement Faceshields Provide Protection For Shipping, Framing, Cement-Mixing, Automotive Work, Aircraft Assembly and more.

Faceshields provide high impact face protection for hazardous working environments. Available Types are Arc Faceshield, Faceshield, Visor Only, and more. Most models absorb 99.8% of UV. Polycarbonate, PETG, aluminum, high resistant polycarbonate, hardened glass and other heavy duty construction materials help provide safety protection for users and the employee workplace. Lens colors and types vary per model.