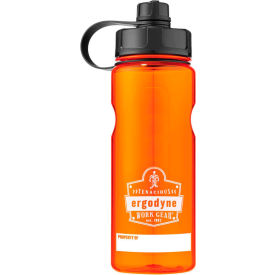 Chill-Its® Water Bottles & Pouches
Chill-Its® Water Bottles and Pouches Provide Portable Hydration For Hiking, Railway Crews, and more.

Chill-Its® water bottles and pouches hold and transport water for quick and easy hydration on the go. Available Colors are Gray, Lime, and Orange. Sturdy plastic shell construction offers impact resistance and lasting durability. Vest pockets are wide mouthed to fit ice cubes. Specifications vary per model.