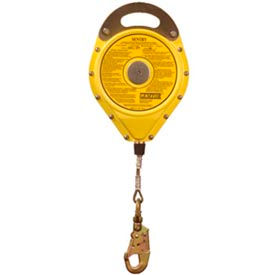 Gemtor™ Self Retracting Lifeline Systems
Gemtor™ Self Retracting Lifelines Allow Freedom Of Movement While Providing Protection Against Falls.

Spring-loaded drum and sealed ball bearings provide easy line extensions and retractions as well as freedom of movement. Internal components of bronze, stainless steel, and aluminum are weather sealed for long lasting durability. Available with Galvanized or Stainless Steel cable and in 8', 10', 20', 30', 50', 65' and 100' lengths.