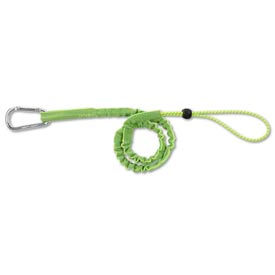 Squids® Tool Lanyards
Squids® Tool Lanyards Are Suitable In Construction Jobs, Roofing, Carpentry And More.

Squids® Tool Lanyards are made of a variety of premium materials to provide long lasting durability. Lanyards are stretchcords covered with tubular nylon webbing that keep tools securely fastened while working in high places so items can be kept within arm's reach. Styles include Web Tool Tails, Accessory Pack Loops/Retractables, Anchor, Buckle Hard Hat Lanyard, Coil Hard Hat Lanyard with Buckle, Coiled Cable Lanyard, Tool Lanyards, Tool Tether Kits, and more. Lock stitching provides added reliability. Swivel loop attaches easily to any belt. Available colors include Black, Lime, Orange and more. Sizes and additional specifications vary per model.