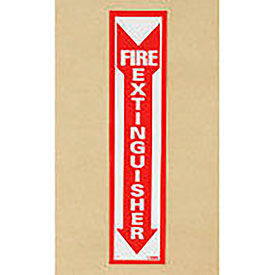 Fire and Emergency Situation Signs 
Fire and Emergency Situation Signs Notify the Location Of Emergency Equipment For Warehouses, Plants, Offices, and more.

Fire and emergency situation signs are designed to mark the location of fire alarms, extinguishers, hoses, and more. Bright colors, graphics, and designs provide you high a visibility notification to quickly communicate a safety message or the location of a given item. Most signs protrude 90° from the mounting wall, making them highly visible from both sides. Additional specifications vary per model.