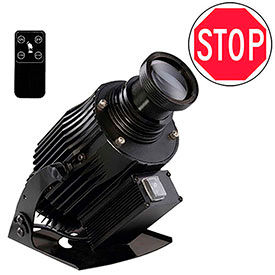 LED Projected Floor Sign
LED Projected Floor Signs Display Notices for Public, Commercial, Residential, and Other Areas.

LED projected floor signs are easy to function and ideal for rugged surfaces that do not accept signs. Enlarged icons and contrast color design increases unit visibility. Signs are visible at long distances. Available Sign Legends are Stop, Forklift Traffic, and more. Dimensions and additional specifications vary per model.