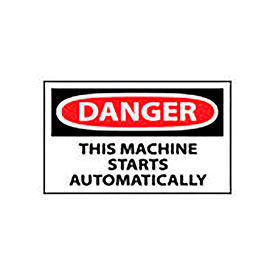 Automatic Equipment Signs
Automatic Equipment Signs Are Designed For Machines In Need of Security Warning Displays.

Automatic equipment signs help provide worksite and public knowledge for machinery operations. Large lettering and color contrast design increases sign visibility. Available constructions are Vinyl, Aluminum, and Plastic. Dimensions and additional specifications vary per model.