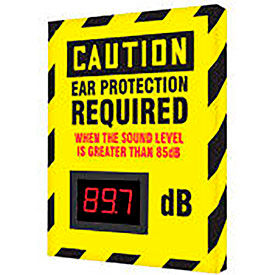 Personal Protective Equipment Signs
Personal Protective Equipment Signs Are Ideal For a Variety of Industrial Locations.

Personal protective equipment signs bring awareness to workplace safety protocols. Large text on contrasting background allows for increased visibility at distances. Select models are electronically powered and feature led display. Available Legend Headings are Caution, Danger, Notice, and more. Dimensions and additional specifications vary per model.