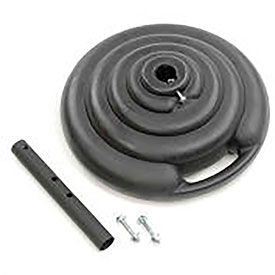 Sign Bases and Stands
Sign Bases and Stands Are Purposed For Parking Lots, Construction Sites, and more.

Sign bases and stands provide and maintain stability for portable signs. Units withstand high winds, weather elements, and heavy traffic areas. Some models are brightly colored for high visibility. Sturdy base structure resists chipping and corrosion. Shapes, types, and colors vary per model.