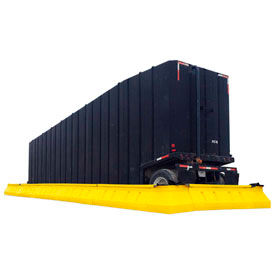 UltraTech Containment Wall
Ultra Tech Containment Wall Provides High Capacity Spill Containment For Applications Including Maintenance, Waste Management, Shipping, and more.

These modular containment walls assemble and adjust easily to support various environments such as parking lots, rocky soil, sand, and more. The heavy-duty, polyethylene liner is strong, durable, and corrosion resistant ensuring years of reliable service. This unit is designed to improve the gallon capacity over shorter walled containment systems. Disassembles easily for reuse at future sites. Meets SPCC, EPA container storage regulation 40 CFR 264.175. Styles, dimensions, and gallon capacities vary per model.