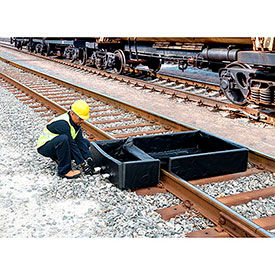 UltraTech Track Berms
UltraTech Track Berms

The Ultra-Track Berm is lightweight and portable spill containment that is easily placed under leaking/spilling railcards. The dual-sump design provides protection for the area on either side of the rail. Two stainless steel camlock fittings allow quick and leak-free drainage of spilled chemicals. Closed -cell polyethylene foam provides secure sidewall structure.