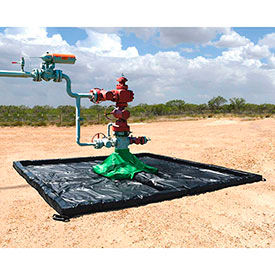 UltraTech Wellhead Berms
UltraTech Wellhead Berms

With the Ultra-Wellhead Berm you can capture, collect and contain drips and spills that come from wellheads. It is engineered to provide complete 360°. The heavy-duty Copolymer 2000™ is durable enough to withstand harsh oilfield conditions and provides excellent chemical resistance. Weighted flap bridges the gap between sections and provides a liquid-tight seal. Comes with or with out a hood.