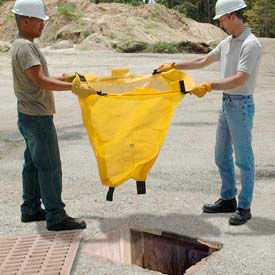 Ultra-Drain Guard® Reusable
Reusable Ultra-Drain Guards® Are Used For Construction Sites And Other High Erosion Areas.

Drain Guards are constructed of rugged, woven polypropylene geotextile for strength and long lasting durability that can be easily rinsed and reused. Designed for easy removal with backhoe, forklift, or other equipment for quick breakdown. Deep accumulation pocket (36") can hold up to 500 lbs. of soil, sand, sediment and dirt for assured dependability on any project. Available in styles Reusable and Reusable Curb-Style.