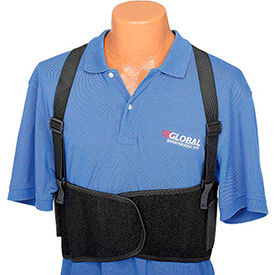 Pyramex Back Supports
Pyramex Back Supports Ensure Back Protection for Construction, Material Handling, Warehouses, and Other Related Environments.

These back supports prevent back stress by ensuringe proper lifting techniques. Contoured shape allows flexibility and complete freedom of movement. Hook and loop enclosures offer optional comfort adjustment. Select models include a package bag for convenient storage. Additional specifications vary per model.