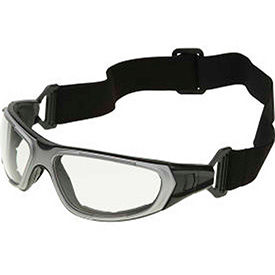 ERB Foam Lined Safety Glasses
ERB Foam Lined Safety Glasses Provide Eye Protection For Construction, Manufacturing, and more.

ERB Foam lined safety glasses block out intruding particulates such as dust and debris. Anti-fog coated lens maintains clear visibility. Select models are ideal for indoor or outdoor environments. Foam lining around the frame adds comfort and protection. Additional specifications vary per model.