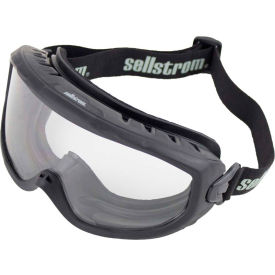 Sellstrom® Safety Googles
Sellstrom® Safety Googles Are Designed For Labs, Workstations, and Other Environments.

Sellstrom® Safety Googles provide eye protection for a variety of applications and clean room environments. Select models feature a non-vented design, which prevents smoke from passing. Fitted strap is adjustable for comfortable fit. Some models are suitable to be autoclaved or gamma sterilized - 8 -15 cycles. Most units are reusable, which provides less waste. Temperature resistance levels and additional specifications vary per model.