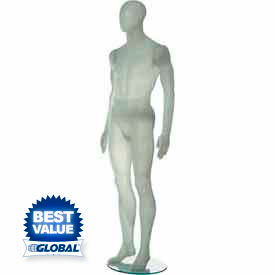 Complete Mannequins & Accessories
Complete Mannequins And Accessories Display And Showcase Clothing For Applications Including Retail, Merchandising, Fashion And More.

Complete mannequins and accessories are made of polyethylene and fiberglass for long lasting durability and dependability. Various unit options provide garment, positioning and display versatility. Glass or steel bases available on select models. Forms include Arms, Bust w/ Head, Bust w/o Head, Complete, Complete-Armless/Headless, Complete-Headless, Complete Running, Complete Seated and more. Available types are Female, Male, Unisex 2-YO, Unisex 4-YO, Unisex 6-YO, Unisex 8-YO, Unisex 9-YO, Unisex 10-YO and more. Colors are Black, Dark Fleshtone, Fleshtone, Gloss Black, Gloss White, High Gloss White, Light Brown, Matte Black and more. Dimensions vary per model.