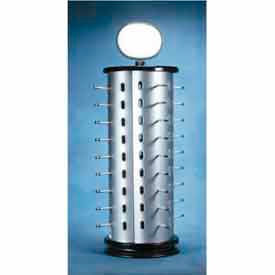 Sunglass Counter Racks
Sunglass Counter Racks Provides A Convenient Rotating Display On Counters And Other Limited Space Retail Locations.

Sunglass Counter Racks are constructed of acrylic for long lasting durability and dependability. Provides prominent counter display of eyeglasses and sunglasses. Heights range from 22" - 69". Widths are 15", 16" and 19". Color finish is Silver/Black or Silver.. Package quantity is 1.