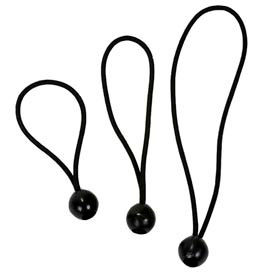 Ball Bungie And Ratchet Straps
Ball Bungie and Ratchet Straps Secure Materials and Equipment During Transport for Fall Prevention.

The Ball Bungie are perfect for almost any situation and have over 1000 users. The versatile bungee is the perfect accessory to always have on hand. Quick and easy to use where securing tarps.

Ratchet Strap with S-hooks and loops features break strength of 2,400 pounds and working load limit of 800 pounds. Durable for tarps, canopies, or any project.