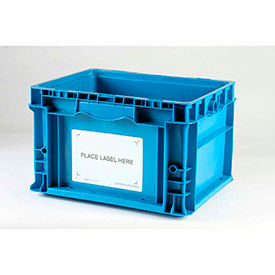 Kennedy Group Container Placards
Kennedy Group Container Placards Provide Easy Application and Removal of Single-Use Labels.

Kennedy Group Container Placards are made of 2 mil white polyfilm with a proprietary release surface to provide long lasting durability. Label materials adhere to a wide range of surfaces and temperature, and can be customized. Container accepts most standard permanent labels. Broad service temperature range for hot and cold environments provides safe outdoor use. Easy maintenance. Hold and release technology provides optimum performance. Available styles ae Blank Label Holder and Printed w/Place Label Here. Color is White. Dimensions vary per model.