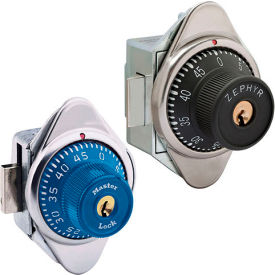 Built-In Combination Locks
Built-In Combination Lock are used for Lockers In Schools, Athletic Facilities, Workplaces, and more.

Built-In Combination Locks are installed directly into locks for convenient, secure usage. Springbolt action ensures convenient, automatic locking. Combination locks are available with 5 or 7 different pre-set combinations that are easily changed to maintain security. Dial features easy-grip texture for simple one-handed operation. End user registration and control charts are provided to secure and simplify administration. Available lock types accommodate a wide variety of door handle styles and hinge types. Available colors are Blue, Black, Green, Red, and Purple. Widths vary per style.