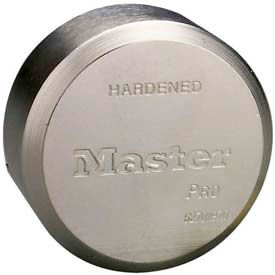 Hidden Shackle Padlocks
Hidden Shackle Padlocks Are Used For Industrial, Storefront & Business Gates, Trailers, Vans & Moving Trucks, Truck Doors, Construction Sites & Equipment.

Hidden Shackle Padlocks have a wide hardened solid steel body and 3/8 in.(9mm) diameter boron alloy shackle for long lasting durability. Lock body conceals shackle to deter attempts to pry and cut. High security, rekeyable 6-pin cylinder with spool pins is virtually impossible to pick. Available lock types are Keyed Alike or Keyed Different. Dimensions vary.