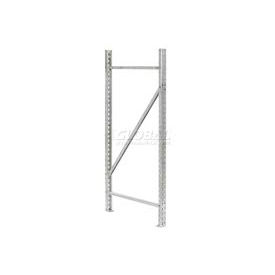 Interlake - Galvanized Tear Drop Pallet Rack Upright Frames
Interlake welded upright frames are made with 13-gauge corrosion resistant galvanized steel. These warehouse rack uprights are punched on 2 centers for easy beam height adjustments. The length of the pallet determines the frame depth. The pallet should overhang the frame by 3 front and back.

Capacity based on 48 " beam spacing.