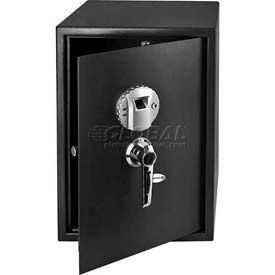 Business & Home Burglary Safes
Business and Home Burglary Safes Provide Protection from Theft and Content Security.

Business and home burglary safes securely lock away unwanted access to important documents. Select units can be mounted to most surfaces and include an electric keypad. Cubic feet ranges from 0.3 to 38.67 depending on the model. Available Lock types include Biometric Fingerprint, Combination Lock, Electronic Keypad Lock, Fingerprint Lock, and more. Cubic feet capacities and additional specifications vary per model.