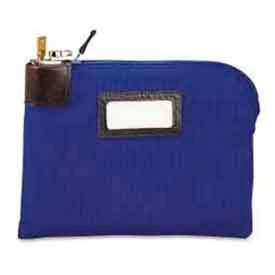 Tamper-Evident, Deposit & Security Bags
Tamper-Evident, Deposit and Security Bags Are Designed For Secure Transporting and Tracking of Currency.

Tamper-Evident, deposit and security bags protect contents within plastic or vinyl construction. Units are available in a variety of types and styles to safely transport currency, checks, documents and other valuables. Biodegradable tamper-evident deposit bags feature cold/saliva/seam tamper indicators. Night deposit bags designed to protect deposits from pilferage. 7-pin locking Security Bag provides unique lock feature preventing key from being released until plunger is pressed down. Vinyl wallet style bags with zipper also available. Available in a variety of types and styles to meet money collection requirements. Colors are Black, Blue, Brown, and more. Package quantitates and dimensions vary per model.