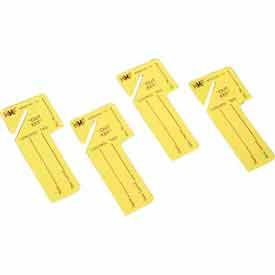 "Out Key" Control Tags
The Key Tags are perfect keeping track of loaned keys.

Lets you know when a key is loaned out. These reusable yellow vinyl tags can be used to record key number, key recipient, and date key was loaned to ensure that the key is returned to the proper slot. Available "Out Control" and "Key Loaned".