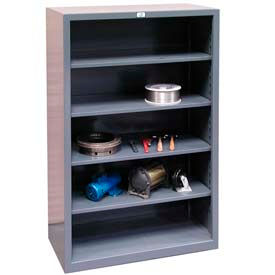 Strong Hold - Welded HD Shelving (2,000 lb max shelf cap)
StrongHold® Heavy Duty Shelving Is Used For Organizing tools And Supplies.

StrongHold ® Shelving units are made from a durable 12 gauge welded steel for long lasting durability. Shelf types areClosed, Open,or Combination Capacity ranges from 850 pounds to 2000 pounds. shelf quantities are 3, 4, and 5 Additional Shelves available for customization.