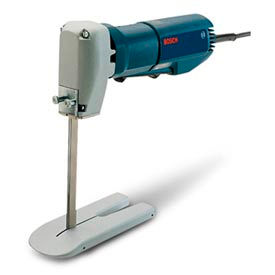 Foam Rubber Cutters & Accessories
Foam Rubber Cutters Are Designed To Cut Carpeting, Foam Rubber And Flexible Plastic Foams For Construction Applications.

Foam Rubber Cutters feature twin counter-reciprocating blade action that ensures precise cutting with low vibration and noise for lasting reliability. Tool-free blade change system provides fast and easy changes. Durable, slim motor housing offers comfortable grip. Includes lock-on feature for periods of extended use. Long, paddle-type switch allows easy activation. Available types are 3", 5", 8", or 12" Blade, and Tool Only.