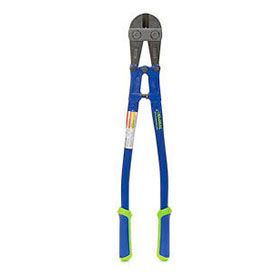 Bolt & Chain Cutters
Bolt and Chain Cutters Provide Reliable Strength For Cutting Through Chains, Locks, Bolts, Fencing, and more.

These cutters provide leverage and strength for cutting through wires and metals. Choose from Angular Jaw, Compact Lever, General Purpose, Heavy Duty, Industrial Grade, Nonconductive and Miniature models. Bolt and chain cutters are available from a variety of trusted brand names.