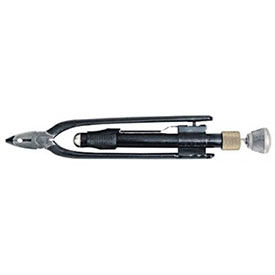 Safety Wire Twister Pliers
Safety Wire Twister Pliers Provide Wire Maintenance For Automotive, Aviation, Maintenance, and Other Applications.
These safety wire twister pliers are designed to cut, strip, and grip wire for electricians, mechanics, and other technical and mechanical work environments. The heat-treated cutting edges cut stainless steel safety wire for added strength and durability. The flat top diamond jaw serrations hold wires securely while resisting nicking or damage. The automatic spring return improves the plier operation speed while reducing user fatigue. The diagonal nose is useful for conveniently accessing tight work areas.
Heat-treated cutting edges
Diamond jaw serrations
Automatic spring return
Diagonal nose
Available styles are Automatic, Left Hand Twist, and Reversible