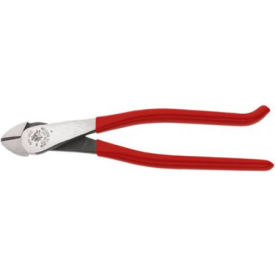 Rebar Cutting Pliers
Lineman's Pliers Allow Easy Gripping, Bending, Twisting And Cutting Of Wire For Electrical Work And Other Trades.

Lineman's pliers feature a gripping joint and cutting edge for easy manipulating and trimming of wire. Cushioned grips ensure comfort during long periods of use. Lineman pliers are available in a variety of sizes and jaw styles. Some styles are non-sparking and non-magnetic for use in hazardous work areas. Linemen pliers are available from several trusted brand names.