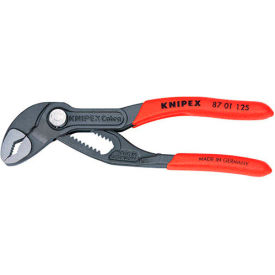 Tongue & Groove Pliers
Tongue and Groove Pliers Are Designed For Holding and Turning Nuts and Bolts.

Tongue and groove pliers accommodate maintenance with on rods, pipes, hose and cable connectors and more. Choose from a variety of styles to meet specific job requirements and specifications. Unit rubber sleeves reduce fatigue while providing lasting grip control. Select pliers are non-sparking for use in hazardous work areas. Surface, capacity, and additional specifications vary per model.