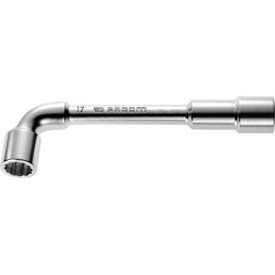 Angled Open Socket Wrenches
Angled Open Socket Wrenches Are Designed With Recesses At Both Ends Used For Tightening And Loosening Nuts And Bolts.

Angled Open Socket Wrenches are made with a satin chrome finish for long lasting durability. Provides through-hole build to accommodate threaded bars and rods for extra leverage without affecting wrench strength. Deep recess end design and open-end socket at other end allows fit over any protruding studs. Available in 32 opening sizes from 6mm to 38mm. Measuring system is Metric. Color is Satin. Sizes vary per type.