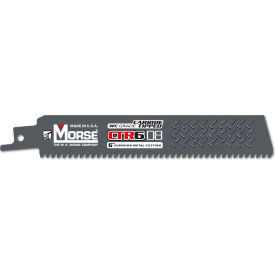 Reciprocating Saw Blades
Reciprocating Saw Blades Provide Heavy Cutting For Rugged Applications.

Reciprocating saw blades are designed to cut any machinable metal as well as wood, rubber, and more. Available Types are Demolition, Fire & Rescue, Heavy Duty, Metal Cutting, Plaster, and more. Select models are engineered for automotive extrication. Each precision ground blade retains sharpness to allow for long durations of cutting. Carbide tipped construction provides lasting durability. Thickness, package quantity, and additional specifications vary per model.