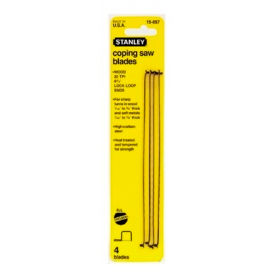 Bow & Coping Saw Blades
Bow And Coping Saw Blades Are Used In Cutting Masonite Or Wallboard For Wiring Installation And Outlet Boxes.

Saw blades are equipped with pointed started tip and cutting edges. Made from top quality carbon steel. Applicable for use in wood, nail embedded wood, dry wall plastic and soft metal.