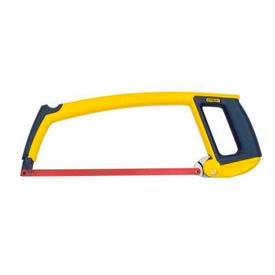 Stanley Hacksaws & Blades
Hacksaws And Blades Are Used For Cutting Stainless Steel, Unhardened Steel And Most Other Materials.

Hacksaws And Blades are made of carbon steel and metal frames for long lasting durability. Features coated blades that are corrosion-resistant for greater reliability. Non-sparking blades also available for use in hazardous areas. Hacksaws have rubber-coated handles for added comfort and control. Adjustable for ease of use. Blade lengths are 10 or 12 inch. Blade package quantities and teeth per inch vary per model.